Greg Lawson is known worldwide for creating one of the strongest independent collections of global images to be found anywhere.  Greg's work, created in all still-camera formats for more than five decades, is collected globally.
Now you can own a genuine Greg Lawson designer wall print at up 55% off our gallery prices, and you'll even get FREE SHIPPING throughout North America (or 35$  flat-rate global shipping). These vibrant prints are meant to be hung without a frame and those who have them tell us it's like looking out a window.
This offer is made to support "The Wake Up Show" currently featured as a podcast and broadcast in select markts.  The discounted image changes often and the 55% savings offer is valid for this image for a limited time. Don't Miss It!
IMAGE OF THE WEEK
Tuzigoot National Monument maintains a semblance of the historic structures built by a native American people known today as the Sinagua.
12″ high x 18″ wide
$435.00
55% off this image

Now   $195.00
with FREE shipping throughout North America!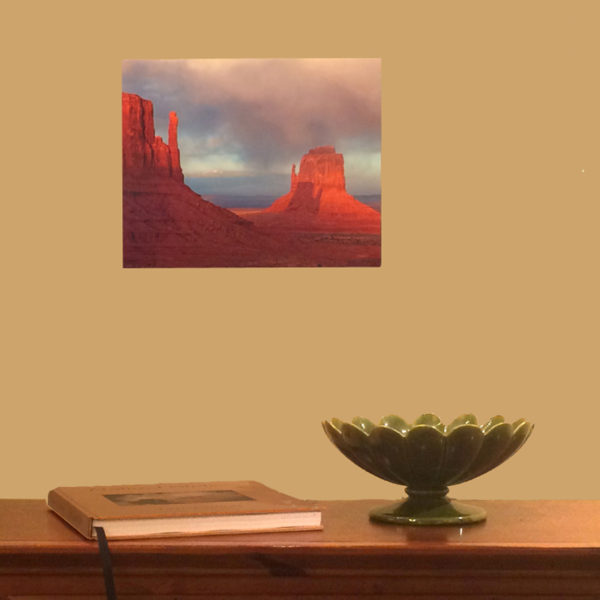 All images in the "Image of the Week" series are sized at 1 to 1 ½ square feet. They come with a built in hanger, so you just take them out of the box place them on the wall for instant beautification. These powerful images have no glass to break and can even be cleaned with a damp cloth if needed.